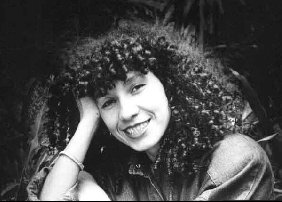 Maria de Fatima Campos is an Associate of the Royal Photographic Society of Great Britain, in Pictorial, (Visual Art), and an Associtate of the British Professional Photographers Assoc.

She studied Industrial Design in Curitiba, Brazil, and in 1985 started studying photography in Sao Paulo. After completing her studies she moved to London to perfect her techniques at Westminster University and other colleges where she qualified with a BTEC in Professional Photography, and City & Guilds in Image Derivation using antique and alternative processes.

Recently she has been commissioned to work on an educational book about Brazil for children.

She also gives workshops in Silver Gelatin Emulsion, Cyanotype and Kalitype, in different educational institutions for professional photographers and children.

All Maria's prints are made using techniques which are to archivaly permanent standards so the pictures, which are works of art, will last for generations.
You can see more of Maria's portraits and alternative process prints on the Campos & Davis Photos web site.
Hand Made Photos by Maria de Fatima Campos at

Campos & Davis Photos, London - UK.

Tel: 0208 883 8638 Fax 0208 815 0070

photos@campos-davis.com